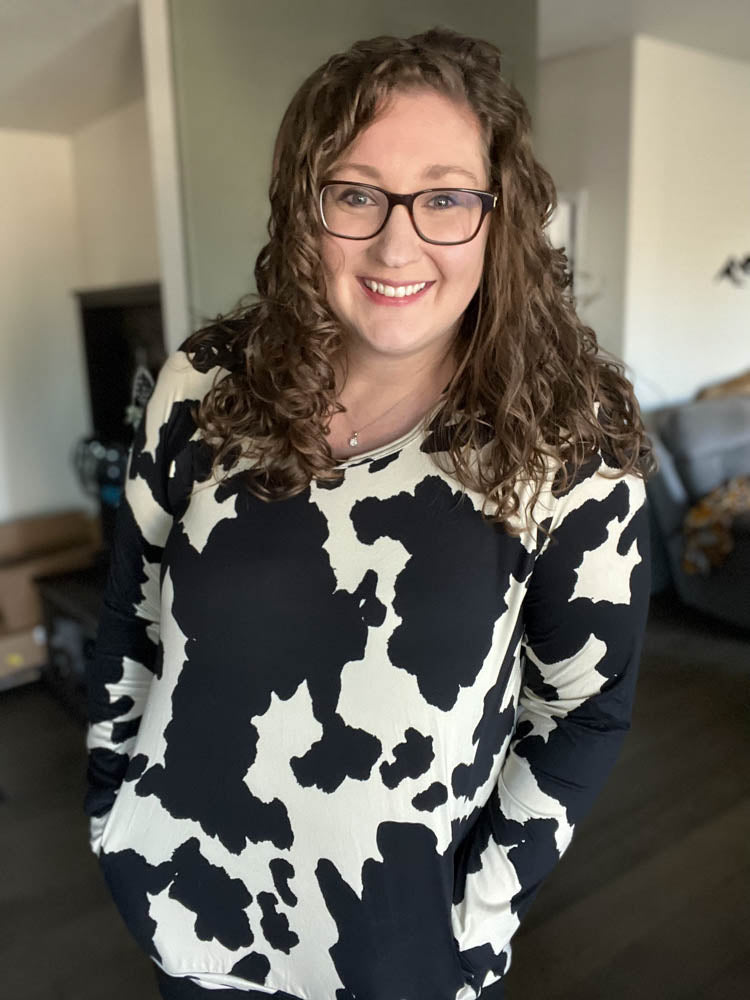 Why I started Liza Jane Co
Hi, I'm Elizabeth and I am the owner and designer here at Liza Jane Co. I started sewing clothes for myself because I am 5'11" and I was tired of wearing long sleeve shirts that looked like 3/4 sleeve and dresses that were questionably short.
Most store bought clothes are designed to fit a "standard" size, but guess what? We are not all standard size! Here at Liza Jane Co I strive to make clothes that fit all body types! Do you have to buy clothes to fit your larger bust but then they're baggy on the bottom? Or do you have larger hips but a flatter chest? Are you shorter and have troubles tripping over your skirts or pants? Or are you like me and want a few extra inches on your sleeves? We can customize your clothes so they fit just right in all the right spots!
While I do size customizations I can also do standard sizes just as easily. The fun part about custom clothes is you can design your item from the print inside the hood to the color on your pocket and everything in between!
Have questions? Please, feel free to reach out and we can start designing your closet (or just a few things here and there!)
Testimonials
"I highly recommend Liza Jane Co! Elizabeth is very detail oriented. She made THE perfect shirt!!! It's so comfortable and soft!! I received many compliments while wearing it. Thank you so much!!!"

-Michelle

"This dress is gorgeously crafted and was custom-made and shipped incredibly quickly! We discussed the best top option for nursing, and the length was perfect for my height. The top is double lined and everything is very securely sewn. I will definitely be purchasing more clothing from LizaJaneCo!"

-Julia

"These dresses are absolutely gorgeous! On time too! Shop owner a joy to work with. A truly unique shopping experience as Elizabeth went above and beyond my wildest expectations. Thank-you!

P.S. My husband thinks they're perfect too!"

-Riva